Entrance
TBA
Special Attacks
Neutral B -
Side B -
Up B -
Down B -
Final Smash -
KOSFX
KOSFX1:
KOSFX2:
Star KOSFX:
Screen KOSFX:
Taunts
Up:
Sd:
Dn:
Victory Options+Failure/Clap
Victory 1:
Victory 2:
Victory 3:
Lose/Clap:
Classic Mode Win/Lose Pose
Congratulations/Game Over Pictures
Character Description
Blackfire is Starfire and Wildfire's older sister, the first-born princess, and former Grand Ruler of Tamaran. She serves as Starfire's archnemesis. Though she is Starfire's older sister, the two are polar opposites. She also has the optimum qualities of a villain, and she is cunning, deceitful, immoral, sadistic and unremorseful. The two almost never get along well, except when Blackfire tricks Starfire into thinking she's being nice. Blackfire is constantly trying to, in some way, do away with Starfire, first with getting her arrested and then trying to marry her to an ooze alien. Blackfire loves fighting her sister and rubbing the fact that she is older and stronger in her little sister's face. The two of them are poster children for sibling rivalry. She has a very sarcastic sense of humor and always hurts Starfire's feelings. Blackfire is also quite vain and loves telling stories about herself. Blackfire is also quite pretty, and she knows it and uses it to her advantage when around boys. This is seen in the episode Sisters when she developed a crush on Robin upon meeting him and tried to gain his attention and affection, but this could also have been a ploy in further isolating her sister.
Other Attacks
Ground Attacks
Basic Attacks
AAA Combo- ???
Dash Attack- ???
Tilt Attacks
Side- ???
Up- ???
Down- ???
Smashes
Side- ???
Up- ???
Down- ???
Aerials
N-Air - ???
F-Air - ???
B-Air - ???
U-Air - ???
D-Air - ???
Grabs, Throws
Grab- ???
Pummel- ???
Forward- ???
Back- ???
Up- ???
Down- ???
Others
Ledge attack: ???
100% ledge attack: ???
Front attack: ???
Back attack: ???
Trip attack: ???
Icon
Teen Titans Logo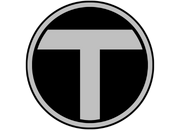 Victory Music
http://youtu.be/OBq3Cjpt2YM?t=3m25s - End of Hit Me Baby One More Time
Kirby Hat
Blackfire Hair and Glowing Eyes
Trophy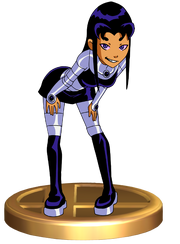 Description
TBA
Wiimote Sound
TBA
Classic Mode
TBA
Snake Codec
TBA
Role In SSE
TBA
Extra
Trivia
She is a Mother of Twins even after She was killed by Jimmy Jr
Community content is available under
CC-BY-SA
unless otherwise noted.