Write the first paragraph of your page here.
Origin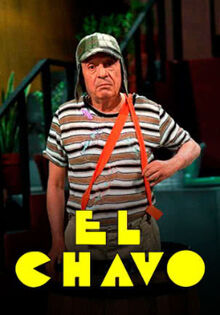 El Chavo was originally from the Mexican live action show "El Chavo del 8" which ran from 1972-1980 which was aired By Televisa in the channel now know as "Las Estrellas" (57.11 In antenna). Years later, the whole show was made animated series (Drawn by Anima Studios) in October 21, 2006 - Present. Aired on "Canal 5" (6.1 in antenna)
Section heading
Write the second section of your page here.