Entrance
Generic Intro
Kung Fu Man walks onto the battlefield and bows at the opponent.
Special Attacks
Neutral B -Log Kick
TBA
Side B -Kung Fu Drill Palm
TBA
Up B - Fast Kung Fu Knee
TBA
Down B - Smash Kung Fu Upper
TBA
Final Smash- Hyper-Combo Meter
Kung fu man has a meter under his health bar that determines what his final smash is, Basically The Final Smash is determined by the amount of Hyper Meter available to you, at the time you smash the smash ball. Also the meter fills up the more you attack opponets. There are 3 Final smash's which are determined by the Level in the meter. Also If you get K.O.ed or use the smash ball at level 3 or highrer, the meter goes to Level one again.
Final Smash Level 1- Ultimate Kung Fu Upper
Basically an uppercut that does 25% damage with decent knockback, It is more useful when your opponet gains 100% or more.
Final Smash Level 2- Smash Kung Fu Upper
Final Smash Level 3- TBA
KOSFX-
KOSFX1:
KOSFX2:
Star KOSFX:
Screen KOSFX:
Taunts
Up:
Sd: *Turns into Rainbow Dash, Mario 64, and Naruto before turning back to normal.*
Dn: Does a face palm.
Victory Options+Failure/clap
1.Does a fist bump, Jumps and then he freezes in mid-air.
2.
3.
Failure/Clap: Bows in respect and walks off.
Standard Attacks
Neutral Jabs -
Dash Attack -
Smash Attacks
Tilt Attacks
Aerial Attacks
N-Air -
F-Air -
B-Air -
U-Air -
D-Air -
Throws
Grab -
Pummel -
Forward -
Back -
Up -
Down -
Misc.
Ledge Attack -
100% Ledge Attack -
Ground Attack -
Trip Attack -
Snake Codec
TBA
Character Description
TBA
Classic Mode
TBA
Role in SSE
TBA
Extras
Pawlette Swaps
TBA
Victory Theme
Kung Fu Man's theme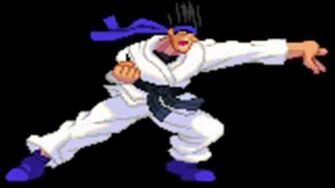 Stage
TBA
Relic
Log
Series Icon
Elecbyte's Logo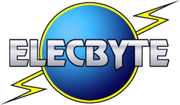 Trivia
TBA
Video(s)
TBA
Community content is available under
CC-BY-SA
unless otherwise noted.