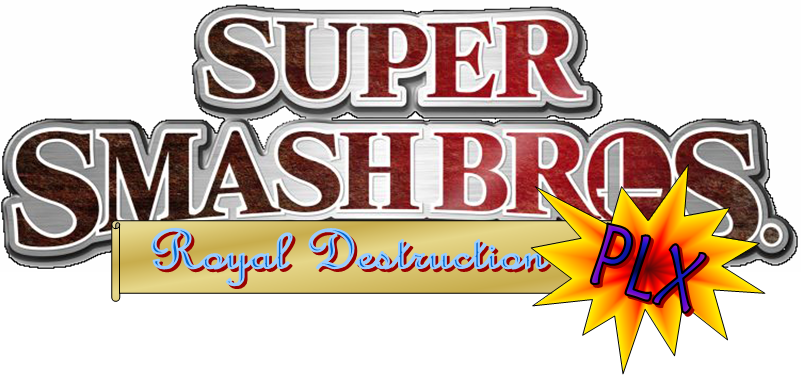 Super Smash Bros Royal Destruction PLX - (Japanese. 大乱闘スマッシュロイヤル破壊, Dai rantō sumasshuburazāzuroiyaru hakai PLX) spin-off of the series 'Super Smash Bros', and 'Super Smash Bros. Lawl'. Created by Orange Ninja Studios (Demon CD).
The Subspace Emissary: Collector
The Subspace Emissary: Collector divided into eight chapters, the first of which 6 can go in any order. Chapter 7 will be unlocked if, after the previous 6. Chapter 8 opens when you beat chapter 7.
Roster
Starter Characters:
Unlockable Characters:
Bosses:
Assist Trophies
Stages
Asylum Arena (Real Life/ECW)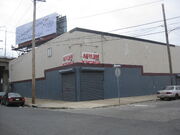 (Sandman's Stage)
Desert Road - Rabbids' Road (Rabbids Invasion/OS)
DoubleCross (Team Fortress 2)
(Soldier and Demoman 's Stage)
Under Sea Factory (Guilty Gear Isuka)
(Robo-Ky III's Stage)
Chaos - Spiritual Realm (Soul Calibur)
(Zasalamel and Abyss's Stage (In TSE:C))
TBA.
Narrators:
Justin Roberts (WWE)
Music
Intro music:
"In the Middle of it Now" - Jim Johnston
Menu Music:
"Deszcze niespokojne" - Adam Walaciński - Although the song has nothing to subject of my game, but:
It has a nice melody that fits.
For I don't suppose you know the "Czterej Pancerni i Pies" and lyrics.)
Misc Music:
"n.W.o. Theme (Remix)" - ??? - Game Over Theme (Change in this song is that the voices says "Game Over".)
Credit Music:
"Moon Theme (Orchestra Remix) - Pascal Michael Stiefel - (The Subspace Emissary: Collector)
Extras
More info TBA
Gallery
Promotional Posters
Artworks:
Trivias
Community content is available under
CC-BY-SA
unless otherwise noted.