I'm an Better Admin Then All of You Brats Including You Sapphire Emo Twilight Sparkle :D
List of Fighting Games That I Like:
Melty Blood
Soul Calibur
The King of Fighters
Street Fighter
Marvel vs Capcom
Street Fighter vs X Men
Street Fighter X Tekken
Super Smash Bros 64, Melee, Brawl and 4
Persona 4 Arena and Ultimax
Tatsunoko vs Capcom
Tekken
Blazblue
Skullgirls
Playstation All Stars Battle Royale
Mortal Kombat
Arcana Heart
Akatsuki Blitzkampf
Agressors of Dark Kombat
Fatal Fury
Art of Fighting
MUGEN
Marvel Super Heroes vs Street Fighter
Sonic the Fighters
Sonic Freedom Fighters 2 Plus
My Little Pony Fighting is Magic
Killer Instinct
Knuckle Fighter Alpha
List of Tracks in Mario Kart Series
Super Mario Kart
Mario Circuit 1
Donut Plains 1
Ghost Valley 1
Bowser Castle 1
Mario Circuit 2
Choco Island 1
Ghost Valley 2
Donut Plains 2
Bowser Castle 2
Mario Circuit 3
Koopa Beach 1
Choco Island 2
Vanilla Lake 1
Bowser Castle 3
Mario Circuit 4
Donut Plains 3
Koopa Beach 2
Ghost Valley 3
Vanilla Lake 2
Rainbow Road
Mario Kart 64
Luigi Circuit
Moo Moo Farm
Koopa Troopa Beach
Kalimari Desert
Toad's Turnpike
Frappe Snowland
Choco Mountain
Mario Raceway
Wario Stadium
Sherbert Land
Royal Raceway
Bowser's Castle
DK's Jungle Parkway
Yoshi Valley
Banshee Boardwalk
Rainbow Road
Mario Kart: Super Circuit
Peach Circuit
Shy Guy Beach
Riverside Park
Bowser Castle 1
Mario Circuit
Boo Lake
Cheese Land
Bowser Castle 2
Luigi Circuit
Cheep Cheep Island
Sky Garden
Sunset Wilds
Snow Land
Ribbon Road
Yoshi Desert
Bowser Castle 3
Lakeside Park
Broken Pier
Bowser Castle 4
Rainbow Road
Mario Kart: Double Dash!!
Luigi Circuit
Peach Beach
Baby Park
Dry Dry Desert
Mushroom Bridge
Mario Circuit
Daisy Crusier
Waluigi Stadium
Sherbert Land
Mushroom City
Yoshi Circuit
DK Mountain
Wario Colosseum
Dino Dino Jungle
Bowser's Castle
Rainbow Road
Mario Kart DS
Figure-8 Circuit
Yoshi Falls
Cheep Cheep Beach
Luigi's Mansion
Desert Hills
Delfino Square
Waluigi Pinball
Shroom Ridge
DK Pass
Tick-Tock Clock
Mario Circuit
Airship Fortress
Wario Stadium
Peach Gardens
Bowser Castle
Rainbow Road
Mario Kart Wii
Luigi Circuit
Moo Moo Meadows
Mushroom Gorge
Toad's Factory
Mario Circuit
Coconut Mall
DK Summit
Wario's Gold Mine
Daisy Circuit
Koopa Cape
Maple Treeway
Grumble Volcano
Dry Dry Ruins
Moonview Highway
Bowser's Castle
Rainbow Road
Mario Kart 7
Toad Circuit
Daisy Hills
Cheep Cheep Lagoon
Shy Guy Bazaar
Wuhu Loop
Mario Circuit
Music Park
Rock Rock Mountain
Piranha Plant Slide
Wario Shipyard
Neo Bowser City
Maka Wuhu
DK Jungle
Rosalina's Ice World
Bowser's Castle
Rainbow Road
Mario Kart 8
Mario Kart Stadium
Water Park
Sweet Sweet Canyon
Thwomp Ruins
Mario Circuit
Toad Harbor
Twisted Mansion
Shy Guy Falls
Sunshine Airport
Dolphin Shoals
Electrodrome
Mount Wario
Cloudtop Cruise
Bone Dry Dunes
Bowser's Castle
Rainbow Road
Other Things I Like
Mario and Sonic (Yea I'm a Fan of Them)
Spongebob Squarepants (Even The New Episodes I Still Like The Show I Don't Mind Really)
AVGN and Nostalgia Critic (You'll Get the Idea)
Rap Battle Series' (Like ERBoH, ERBParodies and Some Other Rap Battle Series You Get It)
RWBY (Well Who Else Likes Team RWBY, Team JNPR, Roman Torchwick, Cinder Fall, Mercury Black and Emerald?)
Skullgirls (Duh Why Wouldn't I?)
MoBrosStudios
PewDiePie and Tobuscus
Game Grumps (I Don't Mind Danny Being With Arin)
Pokemon
TheMysteriousMrEnter
Markiplier
Yamimash
Mega Man
Pac-Man
SkyDoesMinecraft
Smosh (When They Appear in a Artists vs. TMNT Rap Battle and Make Videos)
Cr1tikal
Heavy Metal (Yeah I Enjoyed Heavy Metal Like All The Time)
ProJared
JonTron
PeanutButterGamer
Mortal Kombat
Mighty No. 9
Fawful's Minion
Shovel Knight (Fuck Yeah Now That is What I Like)
Castle Crashers (Hell Yeah Necromancer Best. Boss. Ever.)
Egoraptor
The Frollo Show (Yes, I Said It I Like The Frollo Show)
Frollo's Cousins (I Know Shocking Right?, Now Please Don't Be Such a Hater I'm Looking At You Steven Just Because is Similar to The Frollo Show Doesn't Mean That is a Rip-Off)
Smash Bros Lawl (Next to The Frollo Show, Smash Bros Lawl is the Best of All)
Leet Fighters (Next to The Frollo Show and Smash Bros Lawl, Leet Fighters is Always the Best)
Boobies (Yeah I Love Boobies)
Chincherrinas (Yes I Made Up My Mind I Like Chincherrinas and His Videos No Questions Asked Out of All The Lawlers Out There This Lawler Takes the King of All Lawlers)
Overlord the Video Game (This Game is 100% Badass I Wonder Why No One Remembers It?)
TheLonelyGoomba
My Bros
Cpend7
WWEfan45
Sinistar
Tohru Adachi
Kamina
Frollo
Gaston
Waluigi
Wyoming (Red vs. Blue)
The Lich King (World of Warcraft)
Roman Torchwick
Junior Xiong
Mercury Black
Rugal Bernstein
Angry Joe
Nostalgia Critic
My Bitches
Labrys
Cinder Fall
Akemi Homura
Emerald Sustrai
Melanie Malachite
Miltiades Malachite
Neopolitan
Cinder Fall X Emerald Sustrai Forever Bitches!!!!!!!!!!!!!!!! >:D (or Cinder Fall X Iori Yagami I Guess It Didn't Matter)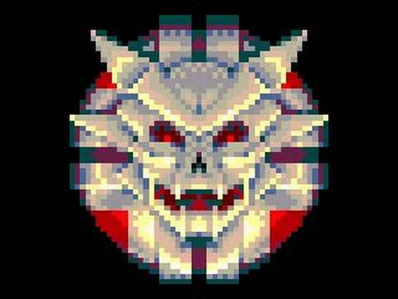 Community content is available under
CC-BY-SA
unless otherwise noted.