Hi I am Richard 100, I am a college student, who does this stuff during my spare time, I am the creator of Smash Bros Lawl United.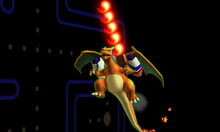 My favorite Lawls
My favorite Movesets
Things I Like
The Frollo Show (But who dosent.)
Britcoms (Stuff like Keeping up appearances, doc martin, Stuff like that.)
Cartoons like word girl, and Arthur and stuff like that.
Yugioh and Yugioh Abriged (What, I like the series.)
Death Note (Haven't seen it all, but like what he has seen.
Attack On Titan. (Ditto with death note.)
Downton Abbey (What, I like the Unpredictability of the series.)
BBC's Sherlock (An Awesome Reboot.)
The Big Bang Theory (Sheldon FTW.)
AVGN (Again, Who Dosent.)
Pokemon (Haven't seen the series in years, Still play the games, however.)
Bootleg Games (Guilty Pleasure.)
Goanimate Vids (Guilty Pleasure.)
The Mysterious Mr. Enter (Mostly Because We have something in common, Can you guess what?)
RebelTaxi (Mostly becuse he's Funny and Accually Cares.)
Vinesause (Very Funny Stream.)
Sonic Franchise (In spite of misfires, It has a story one can get behind.)
Dragon ball Franchise (Will Always Have a special place in my heart.)
TFS DBZ Abridged (Very Funny re-dub of above.)
MUGEN (I Like the game, And what it can do.)
Steve Jobs (Awesome Guy, and an Inspiration)
Music of all types. (Except For Acid Rock, and Scremo)
Fan Fiction (Mostly Because I Like Writing It.)
Logo's (For The Win)
Mario (Who Dosen't)
Playstation All Stars (Pretty Much The best clone of smash bros ever.)
Smash Bros (Again Who Dosent.)
Things I Don't Like.
The Color Crew (Look It Up.)
When People Are Jerks for no reason to each other
ILAR's Video Moveset's (Seriously There awful.)
/
Community content is available under
CC-BY-SA
unless otherwise noted.